Sickle Cell Partners of the Carolinas presented "Sickle Cell Disease… Let's Talk About It" on Saturday, September 9, 2017.  This day conference featured a myriad of topics designed to engage patients, families and the at-large community and to build broader awareness about the challenges of sickle cell disease and how patients and families may be able to get beyond those challenges. Our keynote luncheon speaker was Howard University President, Wayne A.I. Frederick, M.D., MBA.
Please click here to see our 2017 conference program:2017 Sickle Cell Conference Program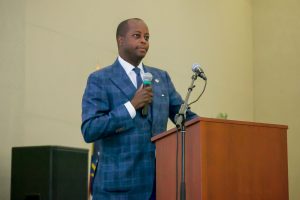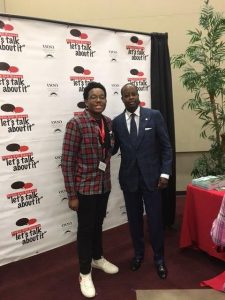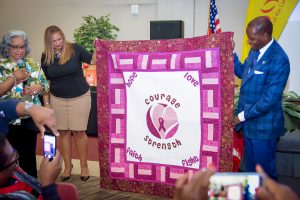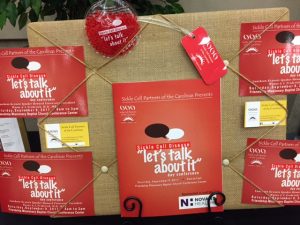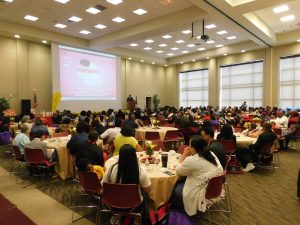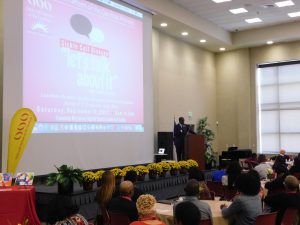 "SPILLED MILK"

A moving and emotional docu-drama, "Spilled Milk," chronicles the life of Omar Beach, a man living with sickle cell disease. His good friend, Jaqai Mickelsen is instrumental in bringing the film to life as he and Omar have a friendship that has spanned decades. Jaqai has watched helplessly on the side lines as he witnesses up close and personal his friend's life dealing with the painful thorns of sickle cell disease. Hospital stays, emergency room visits and good times by the pair have been ruined over the years as the pain of sickle cell disease can present itself at any time. Throughout the film, Omar's strength is apparent and the love others have for him and his struggle shines through as doctors and counselors try to explain away the horrors of this hereditary condition and how medical attention to the condition can often waiver.
Sickle Cell Partners of the Carolinas presented the movie to the Charlotte community on March 11, 2018 to a sold-out audience at the Studio Movie Grill. The film presented a coming of age moment for many in the theatre who as patients saw themselves and for parents or others who saw their loved one's pain through Omar's struggle. This is a brilliant piece of work in an effort to show support for Omar while also showcasing the disparities of the most common genetic illness – yes, the most common.
Check out "Spilled Milk" here and share Sickle Cell Partners of the Carolinas commitment to provide a network of support for patients and families affected by Sickle Cell Anemia; to raise awareness and educate the community; and to advocate for a cure. Join us!